夏の昼下がりの超短編探索ADV<ブラウザプレイ対応>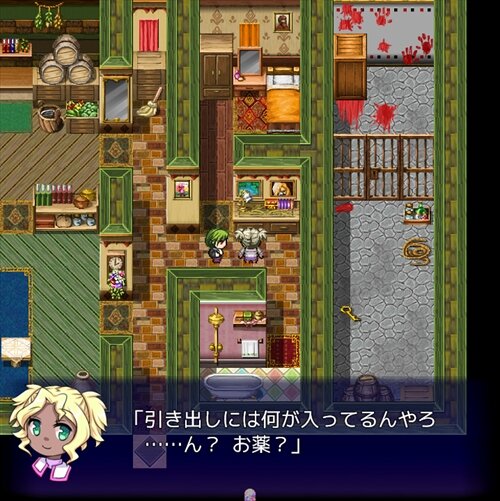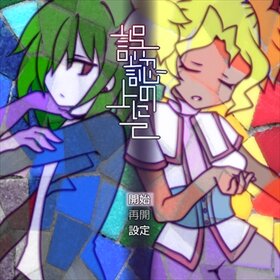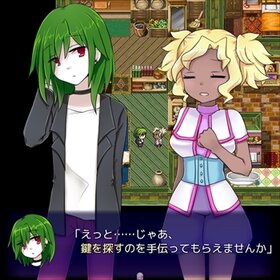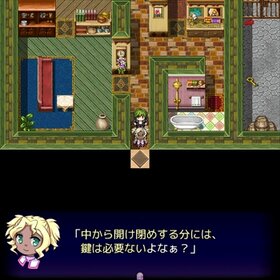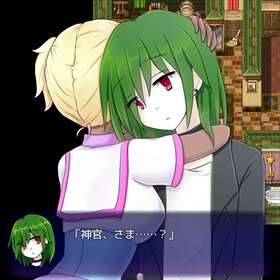 エアコンが壊れて避暑に来た神官と、鍵をなくした青年との、
夏の昼下がりのワンマップ探索アドベンチャー。
プレイ時間10分程度(クリアできないことはまずない低難易度)、
エンディング分岐なしの掌編です。お手持ちの端末でサクッとどうぞ。

作中の季節は夏ですが季節感は薄めです。
ホラーゲームと思って制作しておらず、恐怖感をあおるような演出もしていませんが、
ある程度読解できると怖いという感想も少なくなかったため、敏感な方はご注意ください。

本作は、同名のRPGツクールVXAce作品のMV移植版です。
WebブラウザやMacでのプレイが可能になり、マウス・タッチ操作に対応しました。
ゲーム画面も1.5倍の解像度(480*480→720*720)になっています。
WindowsPCでダウンロードして遊ぶ場合、VXAce版のほうが快適な方もいるかと思われます。
ゲーム内容に変更はありませんので、条件によりご検討ください。
http://www.freem.ne.jp/win/game/12914

タイトル画面の缶バッジあります。グッズ通販より購入できます。 https://sasageshina.booth.pm/

LINEスタンプ『キッカンテン01(Kikkanten01)』に本作のキャラクターのスタンプが収録されています。
https://line.me/S/shop/sticker/author/62444
日本国内では日本語版、日本以外では英語版が購入できます。
Reviews of this freegame.
Share this freegame.
Play this free game now with the browser!
Play on Browser
[Browser] Click to play now [ 誤認の上にて(MV版) ]
* When the game does not work, please play with another browser compatible with HTML5. Example: "Chrome" "Firefox"
* Save data is saved in the browser. You can not play with browsers that do not load JavaScript / Cookie etc
* If the operation gets heavier during playing, there is a possibility that the memory of the PC is insufficient. Improve it by closing unnecessary software and tabs.
Play on PC(Win/Mac)
[Win] Login and download "Windows version"
[Mac] Login and download "Mac version"
* This game is "browser game". It can be played without downloading with "PC / smartphone", but it is delivered in a format that can not be downloaded and started.
* It is not normally downloadable, but because it supports "multi-deployment function", it is converted for PC, and it is downloadable after logging in.
* Please use other decompression software such as "7zip (free software)" when garbled error occurs at zip decompression.
Add to Wishlist
Add to wishlist.
Useful later. x
Creator's data
Follow
Information
[Registered]
2017-06-10
[Updated]
2018-09-16
[File Updated]
2017-06-10
[Current Version]
1.02mv
[File name]
gonin102mv.zip

[Runtime]

[OS]
Win XP/VISTA 32bit/VISTA 64bit/7 32bit/7 64bit/8 32bit/8 64bit/10 32bit/10 64bit/Browser
[Size]
45,633 KByte
[Characteristics]

[Content Rating]
EVERYONE
[Categories]
#Adventure games

News Letter
Recommended free game for those who like this free game.
Free game event list.