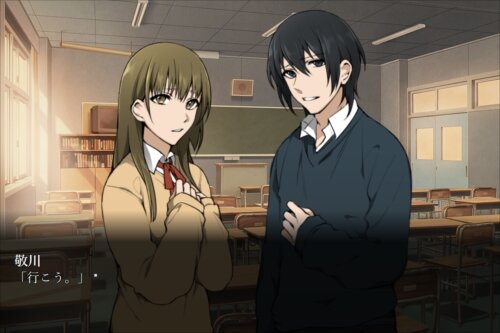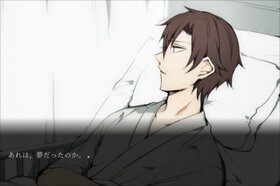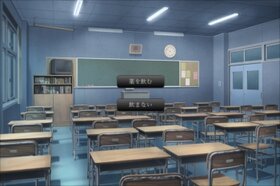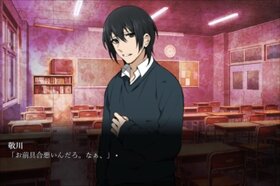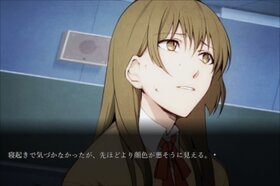 さっくり遊べるサイコホラーノベルゲームです。


同タイトルのCoC(クトゥルフ神話TRPG)シナリオ「白昼夢」の導入として作られました。特性上、少年漫画程度の暴力的なシーンやグロテスクな表現が含まれています。

予想プレイ時間:約20分/1周
エンディング数:3


開発期間:1か月
制作ツール:ティラノビルダー

※一部Android端末で文字化けが確認されております。後日、可能な限り修正対応します。



【レビュー投稿について】
個人の趣味で制作したものですので、お手柔らかにお願いします。

【イラスト投稿について】
お待ちしています。

【実況・生放送について】
歓迎します。動画のタイトルにはゲーム名「白昼夢」を、説明文には制作者サイトURL(https://kbtnj1.wixsite.com/hakuchumu)を記載してください。



【免責事項】
個人が趣味で制作したフリーゲームのため、動作や内容についての保証は致しかねます。また、利用により生じたいかなる損害につきましても、当方は一切の責任を負いかねます。予めご了承ください。
Reviews of this freegame.
こ、怖かった・・・!!普通のホラーとはすこし違う怖さでした。とっても面白かったです。
私はPCでDLしてプレイさせて頂いたのですが、普通の文字でも怖いような場面が文字化けしていて、怖さ倍増でした(笑)狙いすましたかのような文字化け…!あれも仕様なのかと思ったよ…!
文字化けはあるEndのある登場人物の時のみですので、進行には問題ありませんでした。
私的には「すぐに薬を飲む」の場合のEndが一番怖かったかなぁ…。
怖いというより、リアルで恐ろしかったです。
有難うございました!
See more reviews >>
|
Post a review on this free game? >>
Funart of this freegame.
Share this freegame.
Play this free game now with the browser!
Play on Browser
[Browser] Click to play now [ 白昼夢 ]
* When the game does not work, please play with another browser compatible with HTML5. Example: "Chrome" "Firefox"
* Save data is saved in the browser. You can not play with browsers that do not load JavaScript / Cookie etc
* If the operation gets heavier during playing, there is a possibility that the memory of the PC is insufficient. Improve it by closing unnecessary software and tabs.
Play on PC(Win/Mac)
[Win] Login and download "Windows version"
[Mac] Login and download "Mac version"
* This game is "browser game". It can be played without downloading with "PC / smartphone", but it is delivered in a format that can not be downloaded and started.
* It is not normally downloadable, but because it supports "multi-deployment function", it is converted for PC, and it is downloadable after logging in.
* Please use other decompression software such as "7zip (free software)" when garbled error occurs at zip decompression.
Similar free games.
Add to Wishlist
Add to wishlist.
Useful later. x
Creator's data
Follow
Information
[Registered]
2018-02-03
[Updated]
2018-02-03
[File Updated]
2018-02-03
[Current Version]
1.00
[File name]
data.zip

[Runtime]

[OS]
Win Browser
[Size]
27,604 KByte
[Characteristics]
Violence
[Content Rating]
AGE 15+
[Categories]
#Novel games
#Horror games

News Letter
Recommended free game for those who like this free game.
Free game event list.