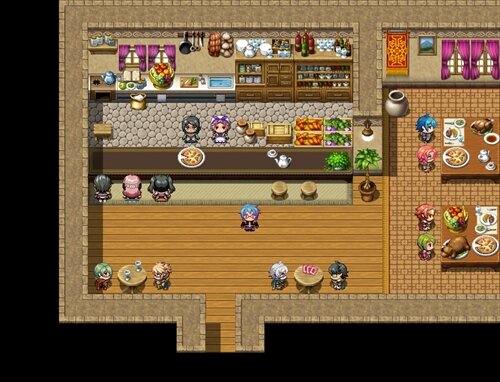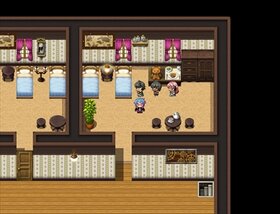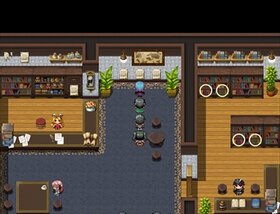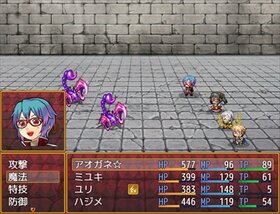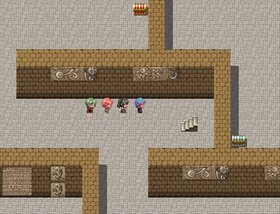 しかない会議参加中

■制作ツール
RPGツクールMV

■プレイ時間
~2時間くらい?

■ゲーム紹介文
仲間になるキャラが皆眼鏡かけてるRPGです。
ストーリー薄め。塔をどんどん上って25階にいるラスボス目指すだけ。

■バージョンアップ履歴
2017/06/30 1.00 ふりーむ!に投稿
2017/07/02 1.01 スキルの威力など修正
2017/08/01 1.02 設定ミス色々修正、マップ修正、セリフ少し追加
2017/09/15 1.03 敵画像がなくてエラーが出ているようだったので修正、武器の設定ミス修正、敵の強さ修正
Reviews of this freegame.
※ネタバレあり
プレイ時間 約2時間半
クリアレベル 
アカガネLV17 テルユキLV18 ミユキLV20 ハジメLV17
後の人らは仲間にはしたけど使わなかった
ギルドイベは全部クリアした上でエンディング行った感想。眼鏡の主人公が眼鏡の仲間作って塔登るシンプルなRPG。多分やりたい人は人数縛りプレイとかも出来ると思われる。
ゲームとしては多少運が絡むけど、序盤で結構いい装備が手に入ったりする&運が悪くて中身が微妙でも宝箱の数自体が多いのでそんなに苦労はしないかと。ボス戦前でのセーブは分けておい...(More)
See more reviews >>
|
Post a review on this free game? >>
Share this freegame.
Play this free game now with the browser!
Play on Browser
[Browser] Click to play now [ 狂気の眼鏡フェチと伝説の眼鏡 ]
* When the game does not work, please play with another browser compatible with HTML5. Example: "Chrome" "Firefox"
* Save data is saved in the browser. You can not play with browsers that do not load JavaScript / Cookie etc
* If the operation gets heavier during playing, there is a possibility that the memory of the PC is insufficient. Improve it by closing unnecessary software and tabs.
Play on PC(Win/Mac)
[Win] Login and download "Windows version"
[Mac] Login and download "Mac version"
* This game is "browser game". It can be played without downloading with "PC / smartphone", but it is delivered in a format that can not be downloaded and started.
* It is not normally downloadable, but because it supports "multi-deployment function", it is converted for PC, and it is downloadable after logging in.
* Please use other decompression software such as "7zip (free software)" when garbled error occurs at zip decompression.
Similar free games.