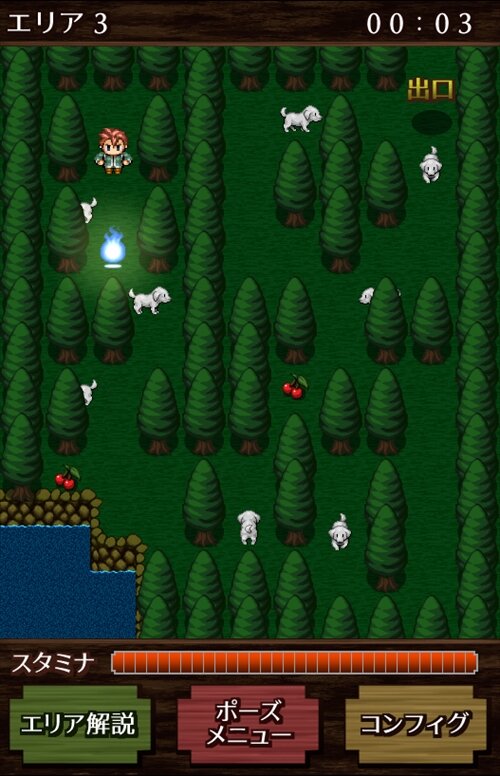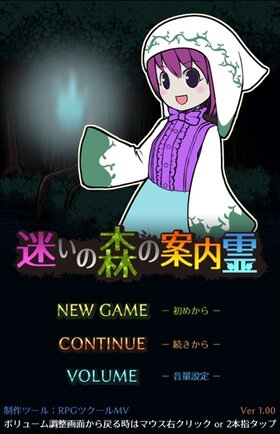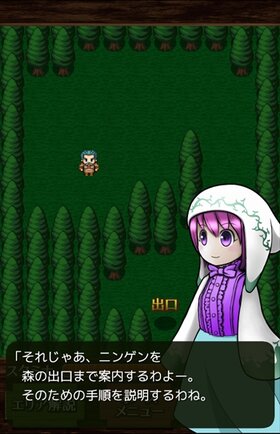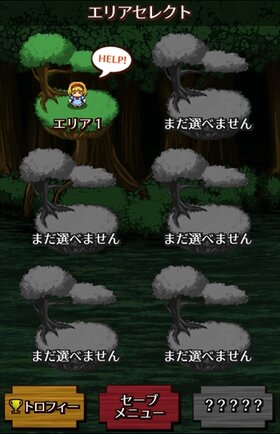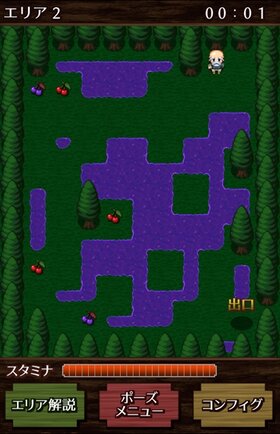 森に迷い込んだ人間を出口まで案内する脱出ミニゲームです。
マウスクリック及び画面タップのみで遊べます。

全6エリア+α


■ゲーム制作
りばりー
[HP] http://rivers-strhabit.sakura.ne.jp/
[Twitter] https://twitter.com/riverivery

■制作ツール
RPGツクールMV
©2015 KADOKAWA CORPORATION./YOJI OJIMA

■プレイ時間
30分~数時間

■二次創作・ファンイラスト投稿・実況及び生放送

歓迎します。マナーを守ってお願いします。
実況される場合は動画タイトルにゲーム名を、
説明文にはURLを記載してください。
※実況動画をニコニコ動画に投稿される場合は、コンテンツツリーに動画を登録していただけるようお願いいたします。
ID gm1560
http://game.nicovideo.jp/atsumaru/games/gm1560
Reviews of this freegame.
Share this freegame.
Play this free game now with the browser!
Play on Browser
[Browser] Click to play now [ 迷いの森の案内霊 ]
* When the game does not work, please play with another browser compatible with HTML5. Example: "Chrome" "Firefox"
* Save data is saved in the browser. You can not play with browsers that do not load JavaScript / Cookie etc
* If the operation gets heavier during playing, there is a possibility that the memory of the PC is insufficient. Improve it by closing unnecessary software and tabs.
Play on PC(Win/Mac)
[Win] Login and download "Windows version"
[Mac] Login and download "Mac version"
* This game is "browser game". It can be played without downloading with "PC / smartphone", but it is delivered in a format that can not be downloaded and started.
* It is not normally downloadable, but because it supports "multi-deployment function", it is converted for PC, and it is downloadable after logging in.
* Please use other decompression software such as "7zip (free software)" when garbled error occurs at zip decompression.
Similar free games.