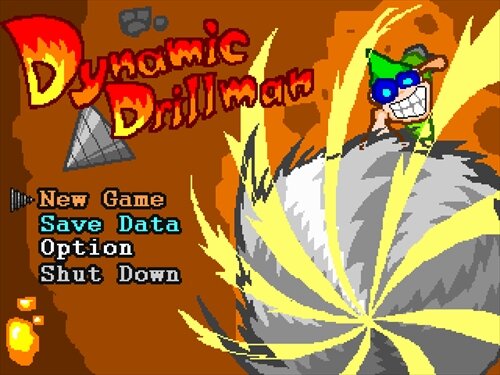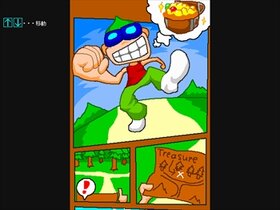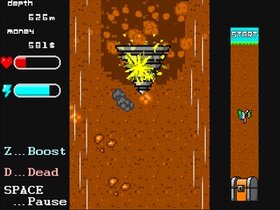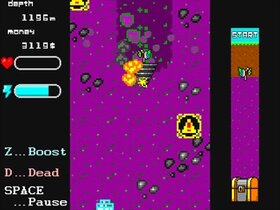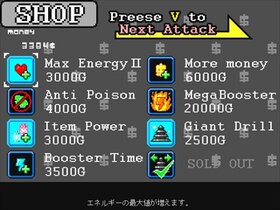 ※当作品は爆音です。音量に注意してプレイして下さい。

難易度:★★★…手応えアリ

とにかく地面の穴を掘る爽快なゲームです。
毒を避け、爆弾を爆発させ、
ブースターで超現象的なスピードで
地面を気持ち良く掘りましょう!

行き詰っても無問題。
掘削中にに手に入れた資金を使えば
パワーアップが出来ます!

パワーアップを施して、更に地下深くを
ガンガン目指しましょう!

ちなみに、30分~1時間あればクリアできます。
さあ、地下深くに眠るお宝目指して、Let's掘削!

実況・生放送等も大歓迎いたします。
必ず動画タイトルに本作品名である
「ダイナミックドリルマン」の名前を入れ、
可能であれば、動画コメント内等にこのページ、
もしくは Read me内にある、作者のサイトのURLを載せて下さい。

更新履歴
2017/ 7/19 ver1.01
user_dataに最初から入っていた未消去セーブデータを削除

※ This game is an explosive sound. Please pay attention to the volume and play.

Difficulty:★★★…Standard

Anyway the refreshing game which digs a hole in the ground.
I avoid a poison and make a bomb explosive.
By the speed very phenomenon-like by a booster.
I'll dig the ground comfortably!

Even if I go and reflect, problem-lessness.
When the funds I have got during excavation are used.
It can power up!

Power up is done, and it's a deeper place.
I'll aim noisily!

By the way, when having that for
30 minutes-1 hour, it can be cleared.
Well, the treasure which sleeps at the
deep place aims at underground, and, Let's excavation!

The real condition and a live broadcast, etc., big, I'll welcome it.
It's always this work name in the animation title.
Including the name of "dynamic drill man".
When it's possible, in the animation comment, this page.
Or please put Uniform Resource Locator of the author's site in Read me.

Update
2017/ 7/19 ver1.01
Non-erasure save data included in "user_data" from the beginning is eliminated.
Reviews of this freegame.
ソリッドと申します。強化MAXでクリアしました。
音楽やグラフィックなど、INさんらしさが全開で、面白かったです。
自分は最初にお金ボーナス上昇から始めたので、比較的安定して強化ができました。
最初はすぐにHPがなくなり、テンポが悪かった印象でしたが、後半は強化したことにより爽快痛快でした。
演出面も非常によく、土のエフェクトや掘った後、ブースター使用時の風の表現などは、できそうでできないものだと思いました。最後のブースター強化は非常に爽快でした。
自分のパソコンでは少々処理落ちしていましたが...(More)
See more reviews >>
|
Post a review on this free game? >>
Share this freegame.
Download this free game.
Play on PC(Win/Mac)
Click to download [ Dynamic Drillman(ダイナミックドリルマン)ver1.01 ]