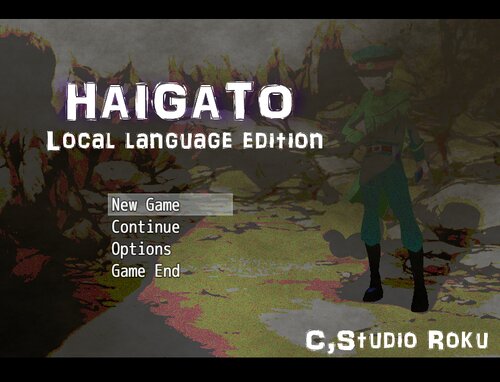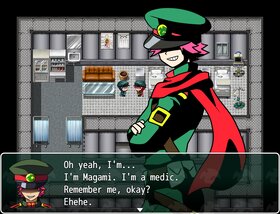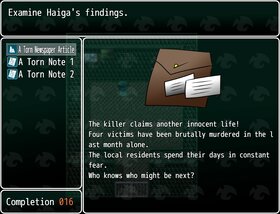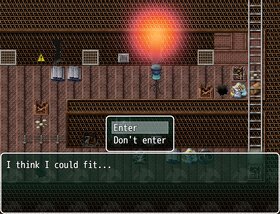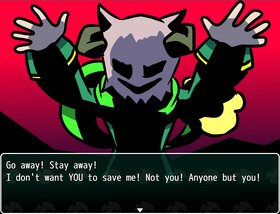 "Military x Speculation Horror"

This game was made with speculation in mind and leaves some questions unanswered.
It was designed with multiple playthroughs in mind. Players will need to draw their own conclusions from the hints offered within the game.
If you enjoy speculation or coming up with your own version of a story, this may be the game for you.

*This game is intended for computers and may not function properly on smartphones.
 Playing it on a computer is advised.

Haigato's official site has an English page! Check it out if you need help.
You can find detailed information on updates and hints on the story at our website.
http://studioroku.webnode.jp/

Genre: Horror Adventure

Platime: 30~60 minutes (Varies by ending)

Made with: RPG maker MV

Features: This isn't an action game, so there's no controllable chase scenes or battles. You use hints collected in game to figure things out. There are multiple endings.


■ May I post a review on freem?

Sure, but please remember that we just made this game for fun and be gentle.

■ May I post fanart on freem?

Please do.

■ May I upload a Let's Play of this game?

You may. Please refer to our website for more details.
http://studioroku.webnode.jp/

Please include the game's title in your video's title and link to either this page or our webpage in the caption.
We would appreciate it if you posted your video on a website that doesn't require membership to view.
Videos intended for commercial purposes are forbidden.
*Please use common sense and mind your manners. Please avoid being rude or hurtful and please don't do anything wildly out of character with the game's characters and setting.
(We may ask you to delete something if we find it necessary.)

■Disclaimer

This game was made for the fun of it and we make no promises about its content. Play at your own risk.

※このゲームは「ハイガト」の英語版です。
 日本語オリジナル版とは一部ゲーム内容、BGM、画像、動画の違いがあります。
 英語版オリジナルイベントは日本語版に収録されていません。
 ストーリーに変更はありません。
Reviews of this freegame.
Share this freegame.
Play this free game now with the browser!
Play on Browser
[Browser] Click to play now [ HAIGATO ]
* When the game does not work, please play with another browser compatible with HTML5. Example: "Chrome" "Firefox"
* Save data is saved in the browser. You can not play with browsers that do not load JavaScript / Cookie etc
* If the operation gets heavier during playing, there is a possibility that the memory of the PC is insufficient. Improve it by closing unnecessary software and tabs.
Play on PC(Win/Mac)
[Win] Login and download "Windows version"
[Mac] Login and download "Mac version"
* This game is "browser game". It can be played without downloading with "PC / smartphone", but it is delivered in a format that can not be downloaded and started.
* It is not normally downloadable, but because it supports "multi-deployment function", it is converted for PC, and it is downloadable after logging in.
* Please use other decompression software such as "7zip (free software)" when garbled error occurs at zip decompression.
Similar free games.