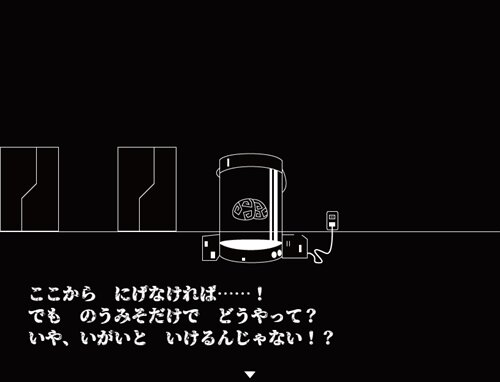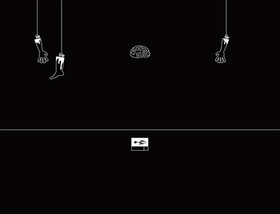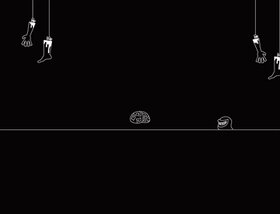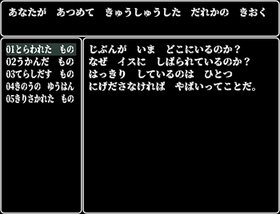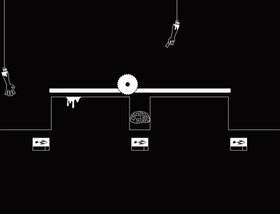 プレイじかん:ふつう
なんいど  :かんたん~ふつう
しゅじんこう:あなた
こわさ   :ときどき
エンディング:1しゅるい

RPGアツマールホラーゲームトリビュートさんかさくひん
ほかのさくひんはコチラ↓ https://game.nicovideo.jp/atsumaru/search/tag/%E3%83%9B%E3%83%A9%E3%83%BC%E3%82%B2%E3%83%BC%E3%83%A0%E3%83%88%E3%83%AA%E3%83%93%E3%83%A5%E3%83%BC%E3%83%88%E5%8F%82%E5%8A%A0%E4%BD%9C%E5%93%81
Reviews of this freegame.
オススメ度:ゆるめの敵よけアクション好きな人・
      シンプル描写でブラックな作品が好きな人向け
・移動は重力設定の無い2Dアクション(脳みそは空を浮く!)
・ステージは長めだが最初のステージに戻れる
 チェックポイントがあり収集物の取りこぼしも安心
・移動は3種類あるがはやいがデフォで、後は縛りプレイ用とも
 いえるかも。いつでも設定から変更できるのでお好みで
・全体的にゆるめのアクションしながらブラックな世界観を
 楽しめる作品でした。
See more reviews >>
|
Post a review on this free game? >>
Funart of this freegame.
Share this freegame.
Play this free game now with the browser!
Play on Browser
[Browser] Click to play now [ BRAING RAIN ]
* When the game does not work, please play with another browser compatible with HTML5. Example: "Chrome" "Firefox"
* Save data is saved in the browser. You can not play with browsers that do not load JavaScript / Cookie etc
* If the operation gets heavier during playing, there is a possibility that the memory of the PC is insufficient. Improve it by closing unnecessary software and tabs.
Play on PC(Win/Mac)
[Win] Login and download "Windows version"
[Mac] Login and download "Mac version"
* This game is "browser game". It can be played without downloading with "PC / smartphone", but it is delivered in a format that can not be downloaded and started.
* It is not normally downloadable, but because it supports "multi-deployment function", it is converted for PC, and it is downloadable after logging in.
* Please use other decompression software such as "7zip (free software)" when garbled error occurs at zip decompression.