追いかけてくる少女の怨霊に、言ってはいけない禁断の言葉とは!?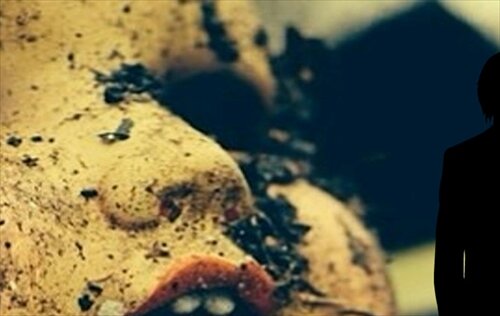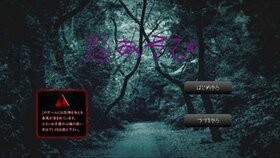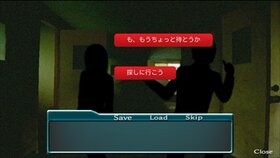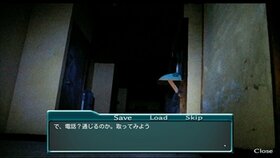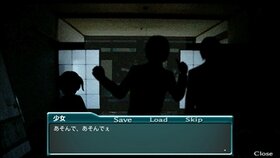 ■ ティラノゲームフェス2017入賞作品 ■

短編ホラーノベル 怨(おん)あそび


★Ios,Android版 配信中です!!

App Store
https://itunes.apple.com/jp/app/%E6%80%A8%E3%81%82%E3%81%9D%E3%81%B3/id1245139120?l=en&mt=8

Google Play
https://play.google.com/store/apps/details?id=advancing.Games&hl=ja

サウンドが重要になります。イヤホンをするか、周りに迷惑がかからない音量でお楽しみください。
プレイ時間はすべて回っても1時間かからないと思います、クリア後のおまけがあります。
(END数3)

★ダウンロード版はこちら↓↓↓↓↓↓↓↓↓↓(立ち絵変更版)
https://www.freem.ne.jp/win/game/15349

★レビュー投稿について
次回作への励みになるので感想頂けると、とても嬉しいです。
できればお手柔らかにお願いしますm(__)m

★実況について
大歓迎です!がブラウザ版は向いていないのでダウンロード版でお願いいたします。
動画のタイトルには「ゲーム名」を入れて、説明文にはこのURLを入れてください。
(演技をしていただけると、とてもよろこびます)
※誹謗中傷はお控えください、マナーを守ってお願いします。

【あらすじ】
仲良し4人組は休日、退屈しのぎの為、とある廃墟に訪れた。
軽い散策の気持ちでいたが、待ち受けていたのは楽しいおあそびなどではなかった・・

【注意点】
・未読文章はSKIP出来ません、既読文章は薄紫色で表示されます。
・追加されたENDを見る為には一度クリアする必要があります、その後、本編の終盤に分岐が現れます。
Reviews of this freegame.
Share this freegame.
Play this free game now with the browser!
Play on Browser
[Browser] Click to play now [ 怨あそび(ブラウザ影絵版) ]
* When the game does not work, please play with another browser compatible with HTML5. Example: "Chrome" "Firefox"
* Save data is saved in the browser. You can not play with browsers that do not load JavaScript / Cookie etc
* If the operation gets heavier during playing, there is a possibility that the memory of the PC is insufficient. Improve it by closing unnecessary software and tabs.
Similar free games.
Add to Wishlist
Add to wishlist.
Useful later. x
Creator's data
Follow
Information
[Registered]
2017-07-29
[Updated]
2018-04-18
[File Updated]
2018-04-18
[Current Version]
1.2.0
[File name]
onasobi_winbrowser1.2.0.zip

[Runtime]

[OS]
Win Browser
[Size]
88,168 KByte
[Characteristics]

[Content Rating]
AGE 12+
[Categories]
#Novel games
#Horror games

News Letter
Recommended free game for those who like this free game.
Free game event list.