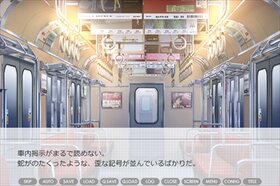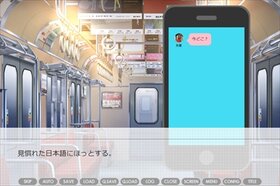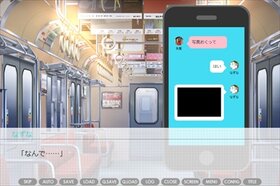 私は、電車の中で目を覚ます。
どこへ、何のために向かおうとしていたのか――『私』は、誰なのか。
何もかも忘れてしまった私に、メッセージアプリからの通知が届く。

ホラー風味の微乙女ゲー。短編、1周5分ほど。総エンド数3。立ち絵等キャラ絵なし。
喫煙を推奨する意図はありませんが、物語進行上のギミックとして未成年の喫煙描写があります。
Reviews of this freegame.
ホラーノベルかと思ってプレイしたら、実質乙女ゲーでしたね!
やばい二人に愛されちゃう女の子の話でした。
と、言っても本編はしっかりホラーしていて、かなり臨場感があり楽しめました。
最近搭載されたティラノストーリーによるチャットの演出もあり、雰囲気も出ていました。
とても面白かったです! 好きな作品です。
嫌な後味もなく、さっぱり終わる印象ですが、
どっちのエンディングに進んでも、バッドなのかハッピーなのかはプレイヤー次第……。
にしても、あとがきに書かれていたように、意外と強い女主人...(More)
See more reviews >>
|
Post a review on this free game? >>
Funart of this freegame.
Share this freegame.
Play this free game now with the browser!
Play on Browser
[Browser] Click to play now [ 胡蝶夢 ]
* When the game does not work, please play with another browser compatible with HTML5. Example: "Chrome" "Firefox"
* Save data is saved in the browser. You can not play with browsers that do not load JavaScript / Cookie etc
* If the operation gets heavier during playing, there is a possibility that the memory of the PC is insufficient. Improve it by closing unnecessary software and tabs.
Play on PC(Win/Mac)
[Win] Login and download "Windows version"
[Mac] Login and download "Mac version"
* This game is "browser game". It can be played without downloading with "PC / smartphone", but it is delivered in a format that can not be downloaded and started.
* It is not normally downloadable, but because it supports "multi-deployment function", it is converted for PC, and it is downloadable after logging in.
* Please use other decompression software such as "7zip (free software)" when garbled error occurs at zip decompression.
Similar free games.
Add to Wishlist
Add to wishlist.
Useful later. x
Information
[Registered]
2018-02-28
[Updated]
2018-02-28
[File Updated]
2018-02-28
[Current Version]
1.00
[File name]
kocyo.zip

[Runtime]

[OS]
Win Browser
[Size]
8,202 KByte
[Characteristics]

[Content Rating]
AGE 15+
[Categories]
#Novel games
#Otome games
#Horror games

News Letter
Recommended free game for those who like this free game.
Free game event list.