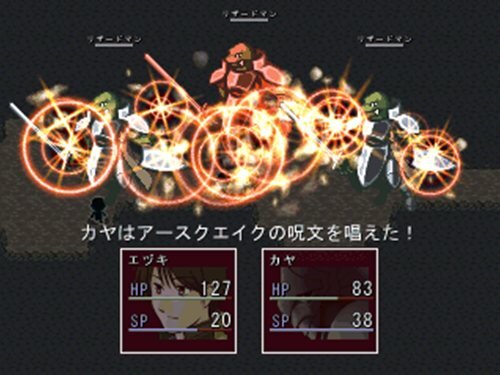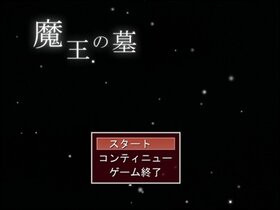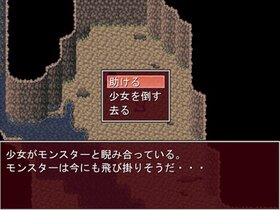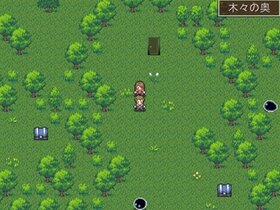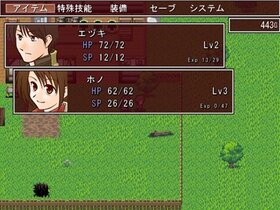 ウディタの基本システムを使った、やや難易度高めの短編RPGです。
逃走確立は100%でレベル上げの必要も無いのでサクサク進みます。
ボスはやや強めに設定されていますが、相手に合わせた装備をすれば簡単に撃破可能。
マゾさを求める方には一人旅推奨です。

大きく分けて四タイプの終わり方になりますが、エンディングは同一です。ごめんなさい。
大量の隠し部屋はイスト・ネフェの影響です。
Reviews of this freegame.
What a pity that there is only one future for the hero/player.
You'll encounter a lot interesting people in this game. Some can be your allies, but not all at the same time. It's only a dream to have all people get along well with each other. Especially ホノ and カヤ. They are both your dearest, but... Isn't ホノ too emotional? ヤンテレ?
リヴァ is just as selfish as a real man. I would rather describe him as chaotic rather than evil. He is just a talented young mag...(More)
See more reviews >>
|
Post a review on this free game? >>
Share this freegame.
Download this free game.
Play on PC(Win/Mac)
Click to download [ 魔王の墓 ]
Similar free games.