断末魔の音と雰囲気でゾクゾク感を味わえるサスペンスADV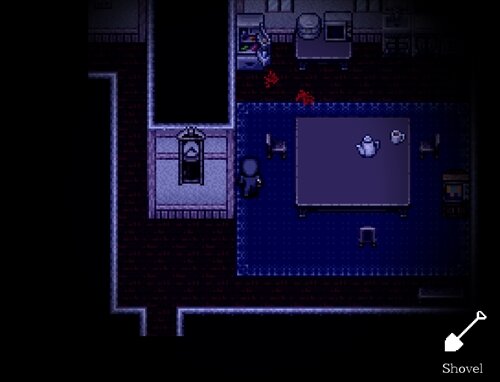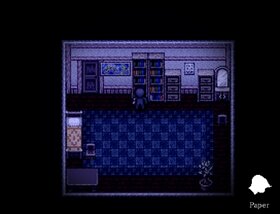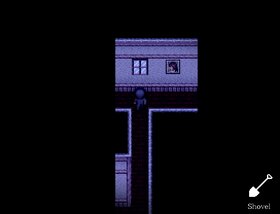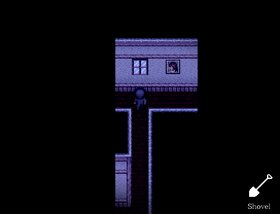 ▼DL版も公開中(ログイン不要/Windows)
https://www.freem.ne.jp/win/game/19227

▼ゲーム情報
【 ジャンル 】 アドベンチャー
【 特徴 】 不気味/探索/短編/微ホラー/サスペンス/セリフ無し/ドット絵
【 ゲーム難度 】 ★☆☆☆☆
【 プレイ時間 】 7分~10分
【 エンディング数 】 1
【 推奨年齢 】 12歳以上
【 制作ソフト 】 RPGツクールMV

8,000ダウンロード&プレイ突破。(旧版含む/全公開サイト総計)

『EfframaiII -エフレメイ2-』のサイドストーリーです。
どちらから遊んでも問題なくお楽しみいただけます。

殺人現場の当時の状況を目と耳を使って想像してください。
想像が上手くいくと、より一層お楽しみいただけるかと思います。

▼実況動画等の投稿や生配信に関して
収益無し:連絡不要
収益有り:連絡不要(※条件有り)
※条件はReadmeに記載しています。

▼攻略方法
https://sites.google.com/view/atelierdodd/hint

▼関連作品
『Efframai -エフレメイ-』
https://www.freem.ne.jp/win/game/5937
『EfframaiII -エフレメイ2-(リメイク版)』
https://www.freem.ne.jp/win/game/16916
『EfframaiII -エフレメイ2-(旧版)』
https://www.freem.ne.jp/win/game/12659
『N.T.H.(旧版)』
https://www.freem.ne.jp/win/game/12075

▼最近の更新履歴
2018/09/12 [ゲームの初公開](ver.1.00)
2018/09/15 [細部/バグの修正](ver.1.01)
2018/10/10 [細部の修正][WASDキー対応](ver.1.02)
Reviews of this freegame.
Share this freegame.
Play this free game now with the browser!
Play on Browser
[Browser] Click to play now [ 【スマホ対応】殺人現場探索 -N.T.H.- (リメイク版/ver.1.02) ]
* When the game does not work, please play with another browser compatible with HTML5. Example: "Chrome" "Firefox"
* Save data is saved in the browser. You can not play with browsers that do not load JavaScript / Cookie etc
* If the operation gets heavier during playing, there is a possibility that the memory of the PC is insufficient. Improve it by closing unnecessary software and tabs.
Play on PC(Win/Mac)
[Win] Login and download "Windows version"
[Mac] Login and download "Mac version"
* This game is "browser game". It can be played without downloading with "PC / smartphone", but it is delivered in a format that can not be downloaded and started.
* It is not normally downloadable, but because it supports "multi-deployment function", it is converted for PC, and it is downloadable after logging in.
* Please use other decompression software such as "7zip (free software)" when garbled error occurs at zip decompression.
Similar free games.
Add to Wishlist
Add to wishlist.
Useful later. x
Creator's data
Follow
Information
[Registered]
2018-09-12
[Updated]
2019-01-10
[File Updated]
2018-10-10
[Current Version]
1.02
[File name]
NTHMV_1.02F.zip

[Runtime]

[OS]
Win 7 32bit/7 64bit/8 32bit/8 64bit/10 32bit/10 64bit/Browser
[Size]
27,358 KByte
[Characteristics]
Violence
[Content Rating]
AGE 12+
[Categories]
#Adventure games
#Horror games

News Letter
Recommended free game for those who like this free game.
Free game event list.