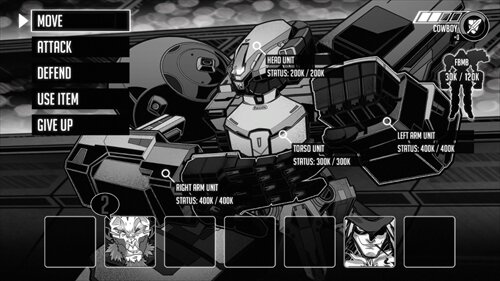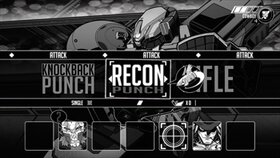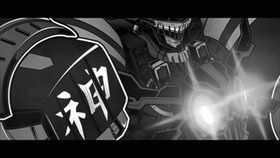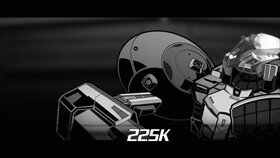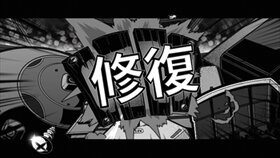 [日本語]
--> インストール:
解凍して、Corona Black.exeをクリックして下さい。

--> コマンド:
矢印: 動く。
エンターやスペースバー: 確認/送信
ESCやバックスペース: キャンセル

--> 叙述:
「コロナブラック」の物語はJRPGとビジュアルノベルを強く受けたストーリーです。
プレイヤはメッカバトルに参加しながら、自分の限界を超えて行く途中で精神的に自分の人生の道を探しています。
それを忘れられない経験にするため我らは精いっぱい頑張っています!

--> 著作者: OTA IMON & Teharth Studios.

注: これは将来の有料ゲームの無料デモ版です。
日本の翻訳: レナン・ベラルディ。


[English]
--> Install:
Unzip it and click on the Corona Black.exe. to play.

--> Commands:
Arrows: Move
Enter ou Spacebar: Confirm / Submit
ESC or Backspace: Cancel

--> Description:
CORONA BLACK is a story driven experience heavily influenced by JRPGs and
Visual Novels. You take part in MECH BATTLES and defy your limits while
frantically searching for your ways in life. We will work our asses off to
make it an unforgettable experience!

--> Author: OTA IMON & Teharth Studios.

Note: This is a free demo version of a future paid game.
Japanese Translation: Rennan Beraldi.
Reviews of this freegame.
Share this freegame.
Download this free game.
Play on PC(Win/Mac)
Click to download [ Corona Black [コロナブラック] ]
Similar free games.