大きな争いのあと、人びとは光を恐れて、文明を捨てた。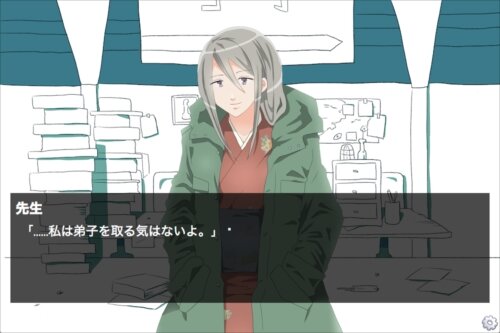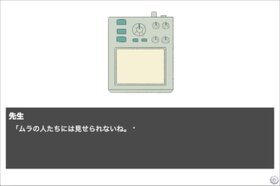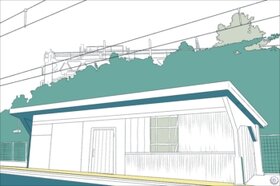 ■概要
・一本道のノベルゲームです。プレイ時間は5分程度。
・音が鳴りますので、音量にご注意ください。

■あらすじ
大きな争いのあと、人びとは光を恐れて、文明を捨てた。
そうしてできた「ムラ」で暮らす、「先生」と「俺」の物語。

■制作者
シナリオ、グラフィック(キャラクタ・背景)、サウンド(BGM・効果音)、実装
……うらら
 twitter:https://twitter.com/burgadish
 HP(フリー音楽素材サイト):burgadish.dispatch-site.com

■使用ツール
ティラノビルダー

■ふりーむ!へのレビュー投稿、ファンイラスト投稿について
歓迎します。

■実況・生放送について
歓迎します。
動画のタイトルにはゲームタイトル「ポストライト」を入れて、説明文にはこのゲームページURLか制作者サイトURLを入れておいてください。
Reviews of this freegame.
まずタイトルロゴと背景の廃れた雰囲気から面白そうだな、と思えました。
5分という短編ですがBGMが豊富に使われているのがいいですね。
リズミカルなものからピアノ調の静かな曲まであり、聞き入ってしまいました。
話としては、優しくてどこか掴めない先生と彼女の弟子になりたい主人公の会話と、
端々に語られるこの世界についての考察を楽しむということでしょうか。
深くまで掘り下げられないからこそ味があってよかったです。
ラストの締めですが、自動でタイトルに戻らなかったため最後になにかあるのか...(More)
See more reviews >>
|
Post a review on this free game? >>
Share this freegame.
Play this free game now with the browser!
Play on Browser
[Browser] Click to play now [ ポストライト ]
* When the game does not work, please play with another browser compatible with HTML5. Example: "Chrome" "Firefox"
* Save data is saved in the browser. You can not play with browsers that do not load JavaScript / Cookie etc
* If the operation gets heavier during playing, there is a possibility that the memory of the PC is insufficient. Improve it by closing unnecessary software and tabs.
Play on PC(Win/Mac)
[Win] Login and download "Windows version"
[Mac] Login and download "Mac version"
* This game is "browser game". It can be played without downloading with "PC / smartphone", but it is delivered in a format that can not be downloaded and started.
* It is not normally downloadable, but because it supports "multi-deployment function", it is converted for PC, and it is downloadable after logging in.
* Please use other decompression software such as "7zip (free software)" when garbled error occurs at zip decompression.
Add to Wishlist
Add to wishlist.
Useful later. x
Information
[Registered]
2018-01-07
[Updated]
2018-01-07
[File Updated]
2018-01-07
[Current Version]
1.01
[File name]
postright_20170107.zip

[Runtime]

[OS]
Win Browser
[Size]
10,296 KByte
[Characteristics]

[Content Rating]
EVERYONE
[Categories]
#Novel games

News Letter
Recommended free game for those who like this free game.
Free game event list.