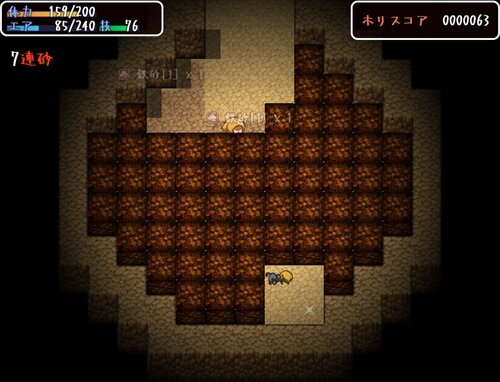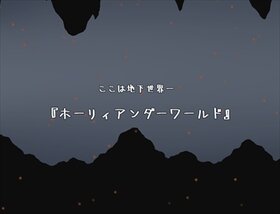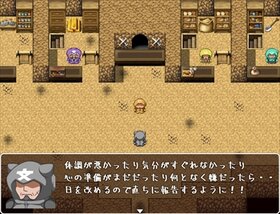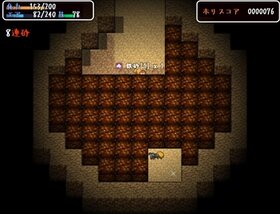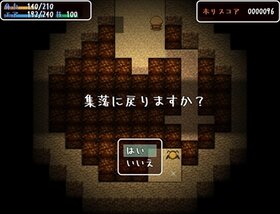 ◆プレイ時間◆
 3時間~4時間

◆概要◆
 とある地下世界・・そこには洞窟をひたすらホリ進む
 『ホリモノ』と呼ばれる漢達がいた!

 この物語は―

 病に倒れた母のため
 地下世界を一人ホリ進む『ホリモノ』の少年の物語である・・・

 無垢なる思いが世界をホリ開く―愛と勇気のアクションRPG

◆特徴◆
 洞窟内をエアと体力が続く限りホリ進み
 資金を集めて母を救え!

◆制作ツール◆
 RPGツクールMV

◆ふりーむ!へのレビュー投稿について◆
 個人の趣味で制作したものですので、お手柔らかにお願いします。

◆ふりーむ!へのファンイラスト投稿について◆
 ご自由にどうぞお待ちしています!

◆実況・生放送について◆
 ご自由にどうぞ歓迎します!

◆更新履歴◆
 2018/06/18 Ver.1.01
 2018/06/23 Ver.1.02
 2018/06/24 Ver.1.03
 2018/06/28 Ver.1.10
 2018/07/04 Ver.1.20
 2018/07/05 Ver.1.21
 2018/07/13 Ver.1.22
 2018/09/18 Ver.1.23

※更新の詳細は下記ホームページにてご確認ください。

※何か不具合等ありましたら下記ホームページにご報告ください。
 http://nanashinamonaki.blog.fc2.com/

Reviews of this freegame.
Share this freegame.
Play this free game now with the browser!
Play on Browser
[Browser] Click to play now [ ホリモノガタリ ]
* When the game does not work, please play with another browser compatible with HTML5. Example: "Chrome" "Firefox"
* Save data is saved in the browser. You can not play with browsers that do not load JavaScript / Cookie etc
* If the operation gets heavier during playing, there is a possibility that the memory of the PC is insufficient. Improve it by closing unnecessary software and tabs.
Play on PC(Win/Mac)
[Win] Login and download "Windows version"
[Mac] Login and download "Mac version"
* This game is "browser game". It can be played without downloading with "PC / smartphone", but it is delivered in a format that can not be downloaded and started.
* It is not normally downloadable, but because it supports "multi-deployment function", it is converted for PC, and it is downloadable after logging in.
* Please use other decompression software such as "7zip (free software)" when garbled error occurs at zip decompression.
Similar free games.